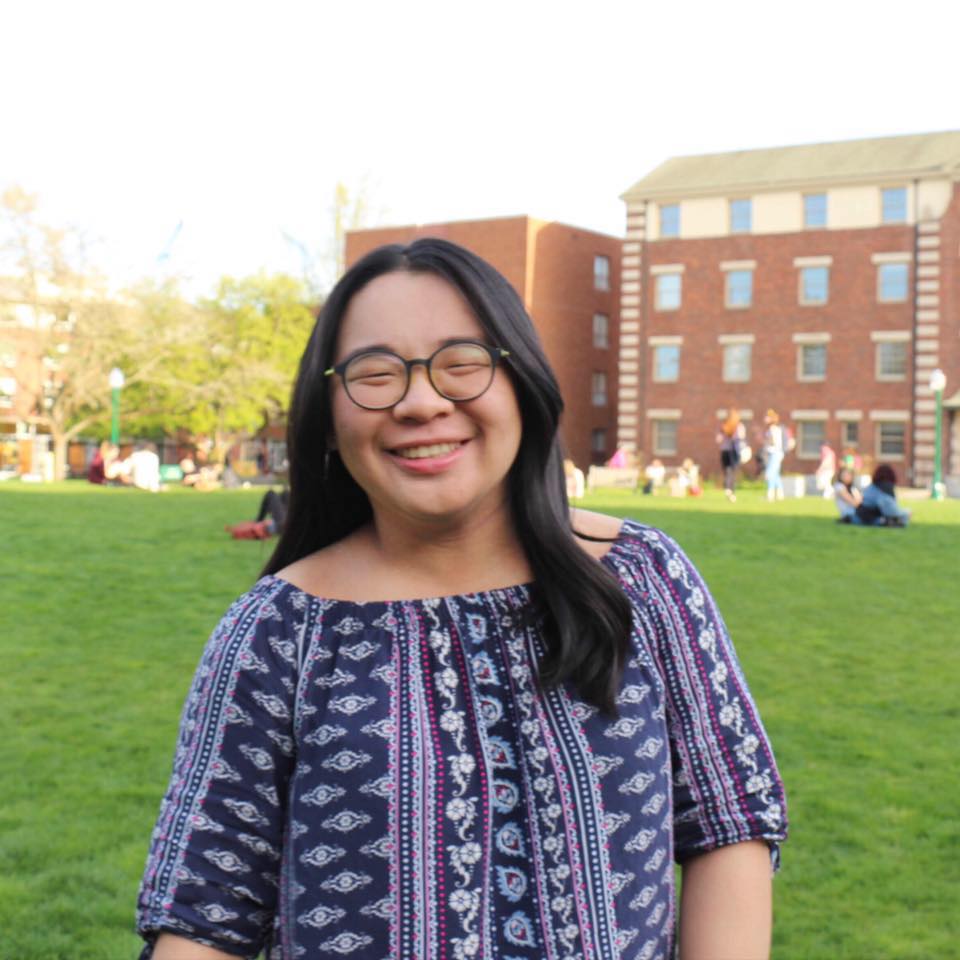 Programs Finance Committee: PFC At Large 01
My Hometown
Taipei. Taiwan
What is the purpose of ASUO?
The purpose of ASUO is to maximize students' interest and mitigate their financial, academic, and social burdens by listening to their needs and voicing their opinions. ASUO is required to be thoughtful and deliberate with every decision they make because they are the gatekeeper of students' welfare.
Why are you running for office?
I am running for office because I want to represent international students in ASUO. As an international student myself, I have come across financial, academic, and social struggles while studying at the University of Oregon. Being a part of ASUO allows me to speak up on behalf of international students and strive for their rights. International students are the minority of this university campus. If there are more international student representatives in ASUO, the current and incoming international students will feel more accommodated and welcome to this campus.
What relevant experience, qualifications, passions, and/or skills do you have?
I have participated in various student organizations such as Taiwanese Student Association (TWSA), the International Peer Mentor Program (IPMP), and Pocket Playhouse, a student-run theater at the University of Oregon. This year is my first year in ASUO as the Program Council Representative in the Program Finance Committee (PFC). I am fortunate to work with a group of people who are always welcoming and never hesitate to teach and help me with ASUO matters. Through these versatile experiences, I have strengthened my communication skills, public speaking skills, and ability to make decisions deliberately. Additionally, I am passionate about interacting with student groups and expanding my connections on and off-campus. I have been able to learn from others with diverse backgrounds, which I know will help me in the future engage with many communities.
What do you think it means to be a leader?
Being a leader is being the person that others can trust and depend on in crucial times. Leaders will always be humble and never hesitate to lend a hand to those who are in need. During critical moments, they are the one that could provide guidance and directions. Most importantly, leaders discover others' potentials and assist them with becoming leaders in their field. I believe that it takes years of practice to be an adequate leader. I believe that it takes years of practice to become a leader. In my everyday life, I am determined to improve my skills, and learn not only through my own experiences, but also the experiences of the people around me.
If you are elected, how will you leverage your position to advance the needs of students?
If I am elected, I will play the role that helps bridge the gap between the students and the school. Striving for student best interests is my priority. As an international student, I will bring forward more suggestions that could benefit international students' financial, academic, and social situations. Additionally, I will accommodate as many student opinions as possible, especially opinions from marginal communities/minorities on campus. As I believe that students are the most precious assets of the University of Oregon, I am determined to carry out any helpful suggestions that could alleviate and resolve student problems and sustain their quality of education as long as they are studying here.