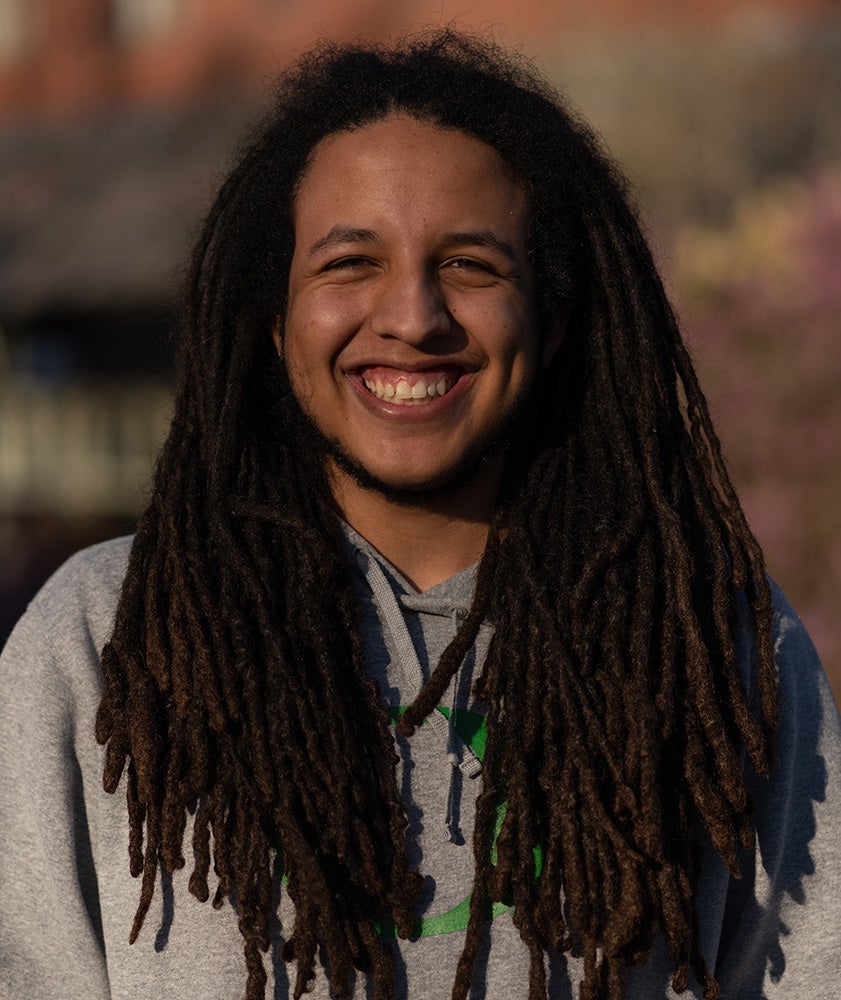 ASUO Executive: ASUO President
My Hometown
Long Beach, Ca, US
What is the purpose of ASUO?
The purpose of the student government is to foster a campus community that is mutual aid orientated. ASUO at its core is meant to aid students in their higher education pursuits and advance their cultural, physical, mental, and emotional needs. The student government is led by campus leaders from a variety of identity groups; these leaders work to manage over 17 million dollars, allocating these funds towards various programs that support students' needs.
Why are you running for office?
I am running for reelection to continue advancing the work that my administration has done this year. I am running for office to advocate for the needs of students across campus, ensure transparency in university operations, expand the student support programs established this year, and to continue to fight for a more equitable higher education.
What relevant experience, qualifications, passions, and/or skills do you have?
I have been committed to fighting for students' needs since my first year at the university, serving as the First Year Senator on the legislative branch. In this role I actively worked to ensure that first year representation was maintained across all financial actions taken by ASUO. During my second year at the university I served as a Programs Finance Senator, working closely with our student organizations to ensure they had access to the funding they needed for their programs. In addition to this I also served as the Senate President, managing the entirety of the legislative branch and working alongside the senate body to allocate over 17 million dollars towards student programs. This year I have had the privilege of serving as the Student Body President, working in my fullest capacity to advocate for the needs of students. In the spring quarter of 2020 my administration worked to ensure students' mental health were protected and that finals were made optional for a majority of spring quarter courses. In the fall 2020, my administration worked to increase student civic engagement during the presidential election and work in collaboration with student organizations to advocate for social justice on the campus. During the winter quarter, my administration worked with the legislative branch to completely adjust the way we managed the student fee, reallocating funds towards several programs centered on supporting students in their higher education.
What do you think it means to be a leader?
I think leadership varies between individuals. I wouldn't say that there is a single correct way of being a leader. For myself, being a leader means to actively work to ensure dissemination of information to those you lead. Being a leader means to sacrifice one's own interests to advance the interests of those that have entrusted you with the powers of a leader. Leadership is the ability to listen and more importantly understand the needs of those around you. A good leader focuses on how they can support the aspiring leaders around them and advance the interests of those around them. There are many ways to describe leadership, in my experience though, the most important trait that every leader should possess is the ability to discern between the times to lead and the times to follow.
If you are elected, how will you leverage your position to advance the needs of students?
This past year, I have discovered many ways in which the presidential seat can be used to advance the needs of students. The presidency is complex, and there is no correct way to approach it. I hope to continue to use and build upon the skills that I've acquired this year to continue the fight for students' needs.
Is there any other information you want voters to know about you or your candidacy?
I am honored and beyond privileged to have the opportunity to run for reelection to the office of student body president. I hope that I can continue to work towards the goals that I established in the last election and continue to work in collaboration with students across the campus to advance their individual and collective needs.