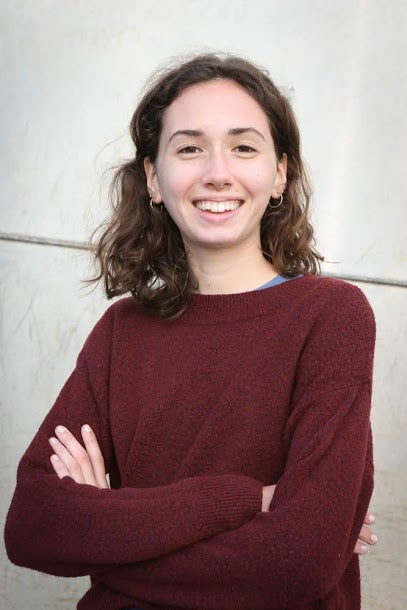 Athletics and Contracts Finance Committee: ACFC At Large 03
My Hometown
St. Louis, Missouri
What is the purpose of ASUO?
The purpose of ASUO is to be an advocate for student needs that are often overlooked by the larger institution and administrative interests. ASUO should be an informed body that draws from both knowledge of issues being presented equally as much as the attitudes of the students on campus— overall, ASUO should be a place where student concerns can be heard and advocated for.
Why are you running for office?
Simply put, I like talking to people! I want to be able to make connections with the student body and be better able to get a gauge of what the needs of students on campus are. Big financial decisions shouldn't be made impersonally— choices shouldn't always about what is best on paper. Bringing up your personal needs is really hard when the system is impersonable and difficult to navigate— I want to be able to advocate for these student needs, especially when they are overlooked or dismissed by others.
What relevant experience, qualifications, passions, and/or skills do you have?
Currently, I am an intern with OSPIRG, which has built up my public speaking, communication, and policy skills. In highschool, I held leadership positions in several clubs in addition to being a cross country captain and the concertmaster of my orchestra, which has done the most by far to build my communication and leadership skills. All of these activities have pushed me to be someone who is able to listen to the people I am working with, form strong connections, and lead in a way that works best for that specific group.
What do you think it means to be a leader?
I think a leader should listen more than they speak. You can't understand the needs and working style of a group unless you let them tell you first— this means a leader needs to be open to change and other opinions, even when they contradict with original goals. When you're a leader, people aren't working for you; they're working with you, and I think that's easily and often forgotten.
If you are elected, how will you leverage your position to advance the needs of students?
I want to gauge the interests and needs of the student body, then use that information and experience to make informed advocacy decisions at the table when negotiating finance contracts. Students should have a say in how their money is spent, and that money should benefit them in ways that they know and can see. My goal is to use this position to make that happen.